Ultimate Crown Care
Regular price $223.99 $190.00 Sale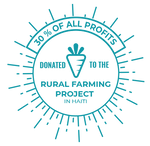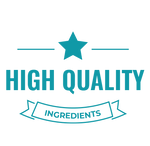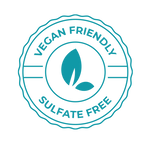 Hello Queens! The Ultimate Crown Care set contains everything necessary for a Queen to care for her crown, from cleaning, moisturizing, styling to getting healthier, stronger, and longer hair.
Botanical Hydration Shampoo+Conditioner

This Shampoo and conditioner set features a lush 3-in-1 formula that nourishes and soothes hair and skin with 11 botanical extracts. 

Eliminates build-up and gives structural integrity to hair. 

Safe for colored, straightened and chemically-treated hair. 

No Parabens, Sulfates, or Sodium Chloride.

Use this botanical shampoo and conditioner as a gentle cleanser for the body or as a soothing foaming shave cream. Great for all hair and skin types.

Magic Growth Hair Serum w/Chebe

The Magic Growth Hair Serum is loaded with everything you need to help you grow beautiful and healthy hair. This product is made with this miracle ingredient call CHEBE, which has been used by the women of the Chad Republic for hundreds of years to grow their hair.  It contains other healthy ingredients containing vitamins, minerals, and fatty acids to promote healthier hair.

Reduce Hair Breakage

Promote Healthier & Stronger Hair

Combat Hair Loss & Dandruff

Heal Your Scalp and Promote Hair Growth

Lock-in Moistures

Moroccan Argan Oil Serum 

This serum will enrich your hair with the nourishing Moroccan Argan Oil.

Fast-absorbing

Promote stronger and healthier Hair
Eliminate Scalp Dryness

This deep-penetrating serum l

eaves your hair with a luxurious shine and a silky smooth texture with long-lasting results. 

Moroccan Argan Oil Masque 

This luxurious hair mask offers an intense treatment that will enrich your hair with Moroccan Argan Oil and Shea Butter. 

Penetrates the hair cuticle deeply to rebuild strength

Helps to restore elasticity

Helps to hydrate dry or damaged hair 

Firm Edge Control                                                                                            This edge control is non-greasy and flake-free with long-lasting results helping to smooth and hold even the most unruly hair

Thermal Defense Mist 

Our Thermal Defense Mist was developed especially for flat irons to glide smoothly through the hair.

Gives your hair a lustrous shine and radiance. 

Protects against thermal damage

Smooths, conditions, and seals the hair. 

Nourish Me Detangler 

This detangling conditioner offers an infusion of active botanicals, adds body and volume while repairs split ends.

Leaves hair shiny without weighing it down. 

ProVitamin B5 adds shine and conditions. 

Strengthens and soothes your hair. 




Leave-In Therapy                                                                                                This leave-in hydrating conditioner contains ProVitamin B5 to repair damaged hair and seal split ends. Contains smoothing proteins and conditioners that help prevent hair breakage. Seals the cuticle and controls frizz.